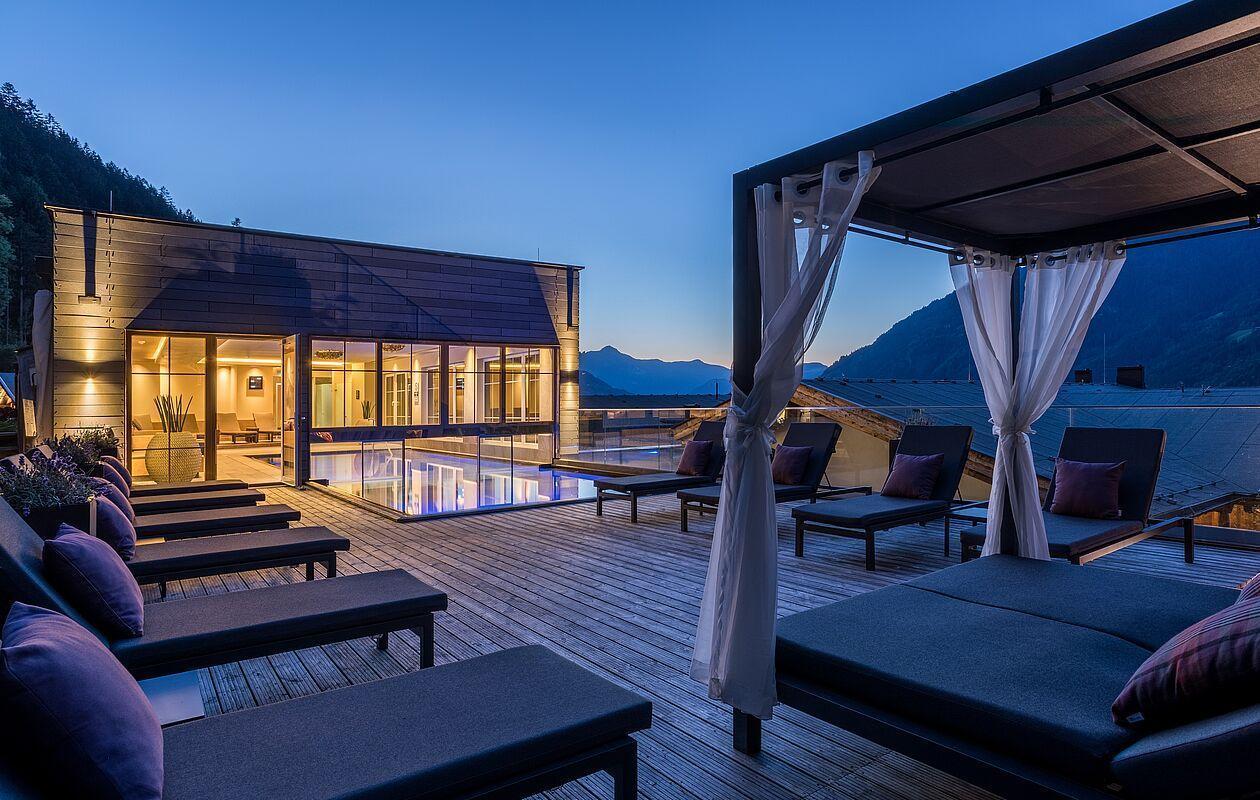 Panorama
Spa
Visionary relaxation.
Wald Spa - a rooftop experience­
Swimming, relaxation and enjoyment
Our "Wald-SPA" is located on the roof of the hotel, with a fantastic view of the mountains of Tyrol am Jungwald. Flooded with light and on more than 400 m² over two levels, our guests will find here a refuge of the extra class! The absolute highlight is our 5,000 m² natural garden directly above the pool area that invites you to dream!
Grid Element with DCE Fullwidth Background