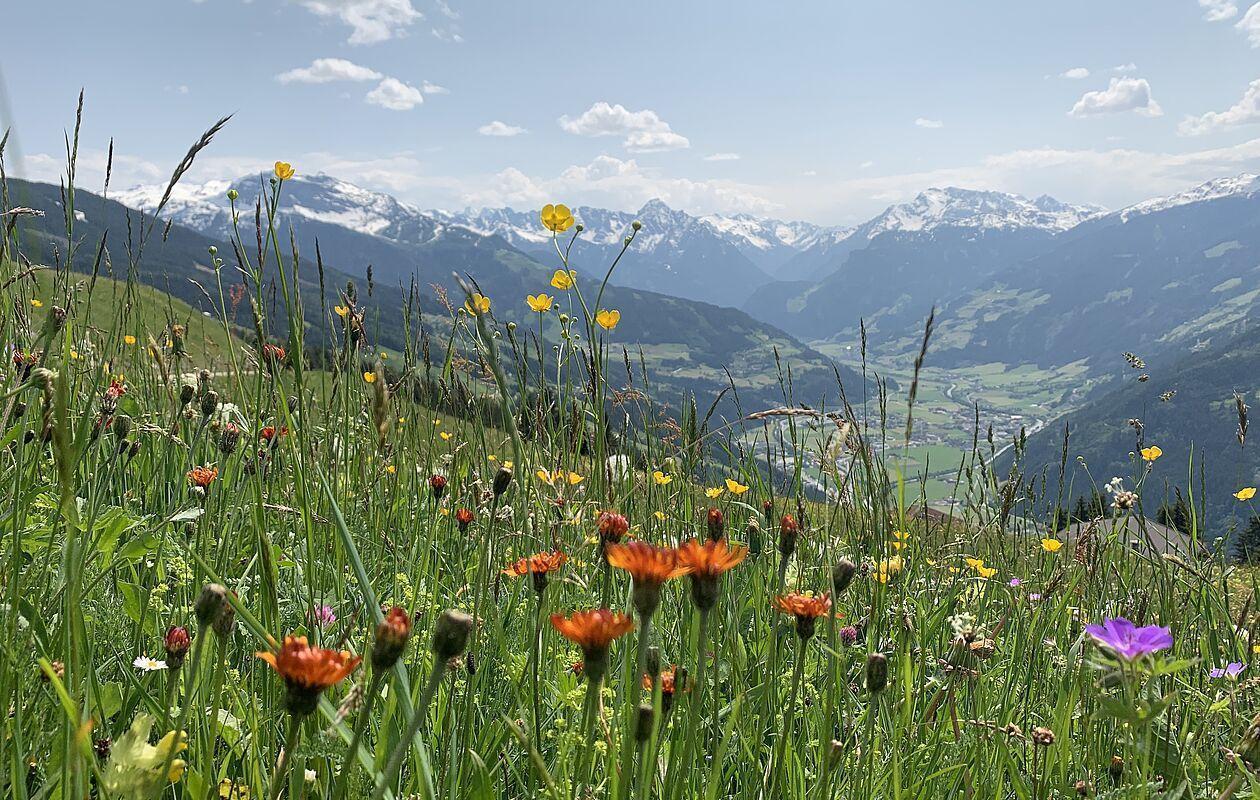 Explore the Zillertal valley­
Your holiday in Tyrol
Experience unique moments in the midst of the wonderful mountains in the Zillertal valley! Throughout the year you get to enjoy a programme of leisure events which is connected to the natural surroundings and variety-packed, right in the middle of the Zil
Zillertal valley in summer
In summer the Zillertal valley becomes a perfect hiking area. Guests with an appetite for adventure can choose between a variety of trendy sports, like rafting, climbing and paragliding. Those who want to can enjoy the fresh mountain air from the new golf course in the Zillertal valley. Over 800 km of developed road bike routes invite you to explore the landscape in the saddle. With the Zillertal Activcard families get to enjoy the extensive range of leisure opportunities to the full!
The Zillertal valley in winter
The Zillertal valley is one of the most visited ski areas in Tyrol and is a top, international standard location. The valley stations for Hochzillertal and Hochfügen are just 350 m from the Hotel Kaltenbach. The Zillertalarena and Mayrhofen ski areas are just a few minutes' drive away. Snow is guaranteed throughout thet year on the Hintertuxer glacier, 35 km away – making for a perfect holiday in the mountains in Tyrol.
Hundreds of kilometres of signposted hiking routes proceed through wide valleys, colourful mixed woodlands and lush green pastures. Turquoise blue mountain lakes, surrounded by numerous three-thousand metre mountains and blossoming Alpine pastures provides a breath-taking panorama. The variety in the holiday region of the Zillertal valley has something for everyone. In winter the Zillertal valley is one of the most sought-after winter sports destinations in Tyrol. In summer it is paradise for mountain hikers, mountain-bikers and everyone who enjoys spending time in the natural surroundings.
Grid Element with DCE Fullwidth Background