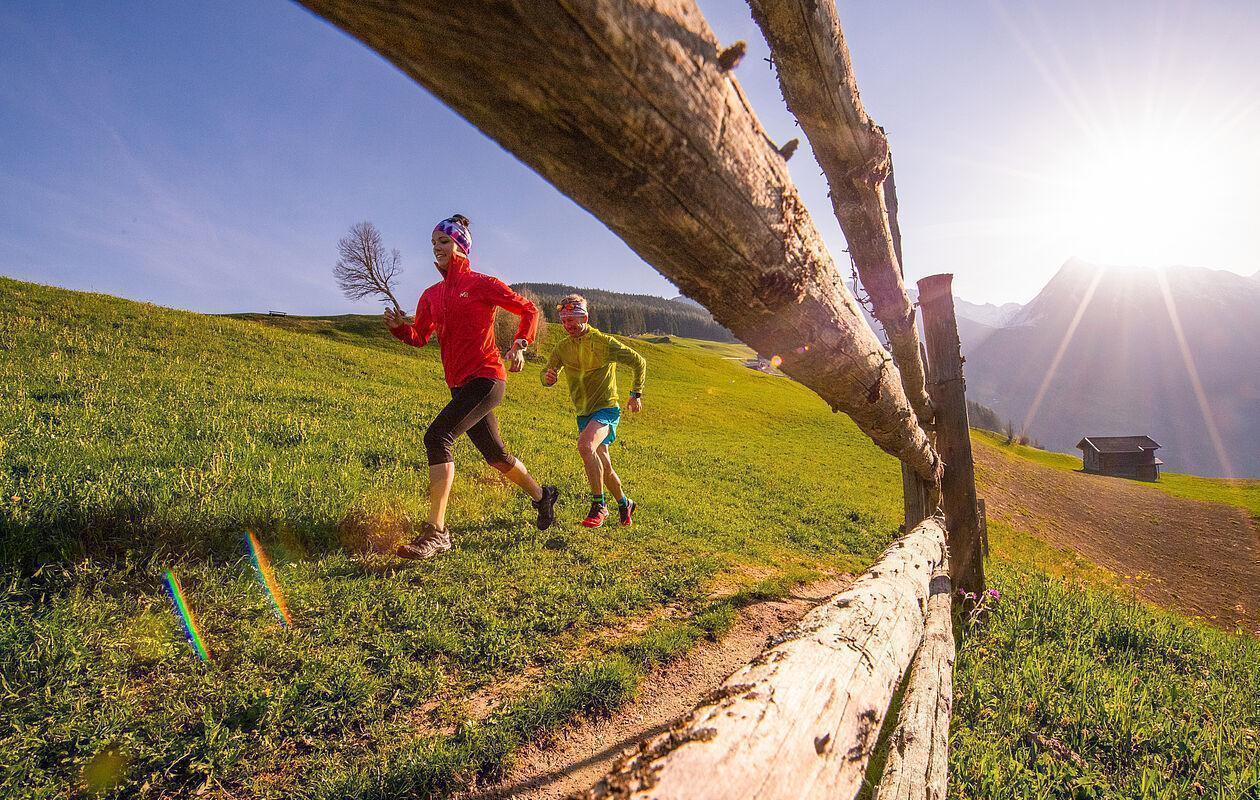 Outdoor sports in our panoramic fitness area­
Fit and healthy - even if it's rainng
You just want to put your feet up on vacation? Understandable, but also sports and exercise and meditation are part of a healthy recovery program. Especially in bad weather we have the perfect alternatives to outdoor sports.
You wanted to explore the beautiful Zillertal nature while hiking, but unfortunately the weather does not really play along? Our own, stylish fitness room with panoramic views of the Zillertal mountains will get you up to speed even in the rain. Whether you want to reduce body fat, strengthen the cardiovascular system or tighten your muscles, in the fitness room of the Sporthotel "Das Kaltenbach" in Tyrol you will find the most modern equipment for all athletic demands.
Our Sporthotel in Zillertal offers everything you need for an indoor workout. Our equipment of the premium brand Techno Gym in bullet points:
Treadmill
Cross-Trainer
Bike
Chrome dumbbells
'Unica Evolution' exercise bench for strength training
Fresh mountain spring water from Kaltenbach and towels are already prepared!
Grid Element with DCE Fullwidth Background