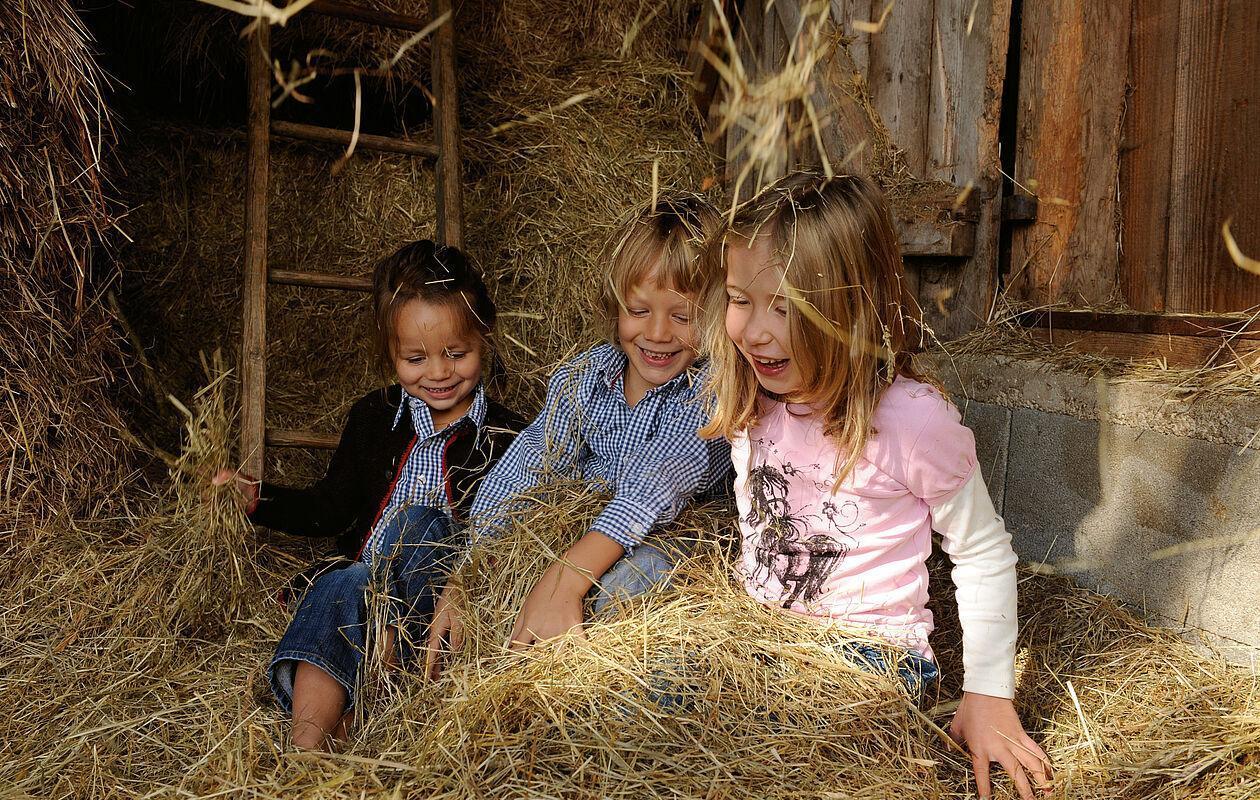 Experience ­
the farm
Children get to find out about our farm!
During a holiday in the country a trip to the farm to see the animals is definitely on the agenda for children! 'Das Kaltenbach' offers a pedding zoo with goats and rabits. Moreover our clients can visit our own farm "Kornerhof" with different animals.
Across the bridge at the sun terrace leads to a small path through the woods. At the end of this little path you reach a clearing with our "Alter Heustadl" anno 1901. Their are our animals (rabbits and goats) awaiting you to be petted it and the small stream invites not only to linger, it also provides a perfect play area for children.
HOLIDAY ON THE FARM IN TYROL
On our farm children get to experience first hand how the animals are looked after. The farm also has two Alpine pastures with lots of pigs, calves and dairy cows. Watch our dairy cows being milked and you can help feed the calves and the pigs yourself.

In summer we take our young cattle up to the Hochalm in the hiking area in the Hochzillertal valley. There is also a circular hike to Nasse-Tux-Alm, to the lovely Torsee and then to our highest milking parlour at 2300 metres. As the finale to their time on the Alpine pastures, you get to experience the Alpine cattle drive up close!
Grid Element with DCE Fullwidth Background